BOTOX Cosmetic
Dynamic facial wrinkles, those caused by muscle contractions, can be minimized with BOTOX® Cosmetic injections. Dr. Ashley K. Lentz offers BOTOX treatments for Daytona Beach, FL and the surrounding areas. BOTOX quickly and effectively blocks nerve signals that cause muscles to contract, thereby reducing the appearance of wrinkles.
Many men and women choose BOTOX Cosmetic each year to treat the first signs of aging and provide an alternative to Central Florida plastic surgery. In fact, BOTOX Cosmetic has been the most popular physician-administered aesthetic procedure in the U.S. for many years.
To learn more, request a consultation with Dr. Ashley K. Lentz, or call the office at 386.252.8051. Dr. Ashley K. Lentz provides BOTOX treatments for Daytona Beach and nearby Central Florida areas.
---
The best Botox appointment I ever experienced. Bridget answered all my questions, did not rush through procedure and it was the least painful Botox treatment I've ever received. Definitely will go back.
– M. Ransom
---
The Benefits of Botox Injections
Nothing can improve your self-confidence more than feeling satisfied about your appearance, so if you are concerned about your facial wrinkles, BOTOX might be right for you. One BOTOX treatment can help reduce the appearance of wrinkles you've already developed and prevent them from worsening.
BOTOX® Cosmetic Photos
See some of the remarkable results Dr. Ashley K. Lentz has achieved for cosmetic surgery patients when you view before and after pictures of this procedure in our online photo gallery.
* Individual results may vary.
Adult men and women choose BOTOX to minimize brow lines, crow's feet, smoker's lines, nose/eyebrow furrows, horizontal forehead lines, or chin creases. In addition, BOTOX Cosmetic treatment offers the following benefits:
Simple, non-surgical procedure requires no anesthesia
Visible improvements appear within days and continue for up to a month
10-minute procedure requires no recovery time
Results last 3 to 6 months
If you are also bothered by facial wrinkles not caused by muscle contractions, Dr. Ashley K. Lentz can recommend other non-surgical procedures such as dermal fillers or laser treatments to give you optimal results.
The FDA has also approved BOTOX for non-cosmetic uses, including excessive blinking, eyelid spasms, excessive sweating, severe neck muscle spasms, and chronic and migraine headaches.
Details of the procedure will be discussed with you during your consultation.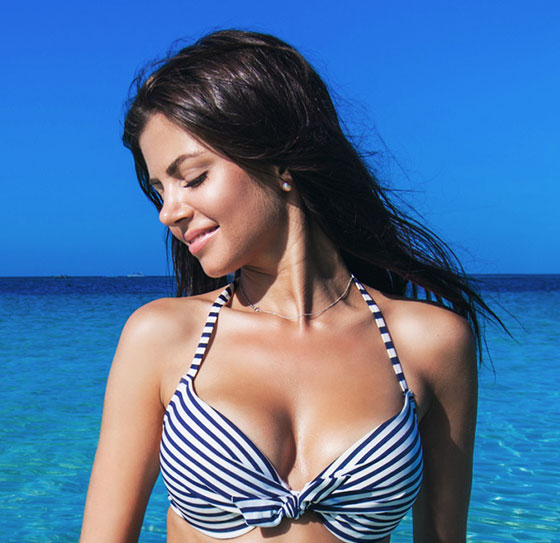 What to Expect
Physician Assistant Bridget Kelly, PA-C administers BOTOX treatments in our medical facility. Injection sites will be determined after a review of your facial muscle movements. The treatment requires no anesthesia, so you will feel minimal pain with each tiny injection of BOTOX into your target facial muscles.
The entire procedure takes approximately 10 minutes, with no recovery time. You may experience slight localized pain, swelling, or inflammation, which you can treat with a cold compress or simply wait a short time to subside. You can expect to be in and out of the office quickly, with no downtime, so you can resume your normal activities immediately.
BOTOX Cosmetic proudly participates in Alle and Aspire Rewards.
---
Your Improved Look
Within a few days of your first BOTOX treatment, you will begin to notice a reduction in your dynamic facial wrinkles, and you will continue to see improvement over the next 2 to 3 weeks. Dynamic wrinkles will gradually become less noticeable because BOTOX immobilizes the muscles that cause them. You can expect results to last approximately 3 months, after which time you will need to schedule a follow-up treatment to maintain your results.
Related Procedures