Injectable Fillers
If you live in Central Florida and are considering collagen or dermal fillers to smooth wrinkles, restore youthful contours, or enhance your lips, the number of available options can seem confusing. Dr. Ashley K. Lentz, who has practiced plastic surgery for more than 18 years, and Bridget Kelly, PA-C know how to select the product that will deliver results you want.
Visit Bridget Kelly in Ormond Beach to see if dermal fillers like JUVÉDERM®, Restylane® or collagen might be right for you. Request a consultation online, or call their office at 386.252.8051.
---
Bridget Kelly is a pleasure to work with. She is an expert with dermal fillers and lets you know up front what your expectations should be. She gives you her honest opinion of whether a procedure is worth doing and the costs prior to injection. She is great at making you comfortable and relaxed. I would highly recommend her to anyone who is considering cosmetic procedures. – Debbie Bowers
---
We offer the following fillers:
Juvederm Voluma®XC
Juvederm®
Juvederm® Ultra Plus
Restylane®
Multi-syringe discounts available.
Benefits to You
If you would like a younger, fresher appearance without surgery, dermal fillers might provide just the "boost" you need. Injectable fillers add volume and structure so wrinkles look less noticeable and contours appear fuller. Typically, men and women begin treatment with dermal fillers in their 30s to early 50s, although some younger patients can also benefit. You could be a good candidate if you'd like to:
Smooth facial wrinkles or creases
Plump up sagging or hollow areas of your face
Enhance a facial feature such as cheeks or lips
Results are instantly visible and because each treatment takes less than an hour and involves minimal downtime, you could easily schedule your appointment during your lunch break. Dermal fillers work well alone or in conjunction with BOTOX® treatments to help you look your best. During your consultation, Bridget Kelly will recommend an individualized approach to meet your aesthetic goals.
---

Bridget Kelly, PA-C
Physician Assistant
Bridget Kelly has been a board certified Physician Assistant for 20 years and has over 15 years of experience in Plastic Surgery and Aesthetics. She has been a National trainer for both Allergan and Medicis, teaching beginner to advanced techniques for Botox Cosmetic, Juvederm and Restylane products. With her aesthetic eye, attention to detail and perfectionism, Bridget is passionate about enhancing each person's natural beauty. She believes in developing a mutual trust and respect with her patients so that she is better able to guide them through their journey and help them to achieve their goals. She believes that if we feel better on the outside, it helps us to feel more confident on the inside and to project our best selves.
---
Your Options
Bridget Kelly offers the following FDA-approved dermal fillers to meet her patients' diverse needs:
JUVÉDERM® Injectable Gel restores volume and smoothes wrinkles. Results last 4 to 10 months.
RADIESSE® fills wrinkles and scars, adds volume, and stimulates collagen growth. Results last 12 to 18 months.
Restylane® and Perlane® smooth wrinkles and hydrate skin. Results last up to 18 months.
Sculptra® restores collagen and gradually corrects wrinkles and replenishes volume. Results last 12 to 18 months.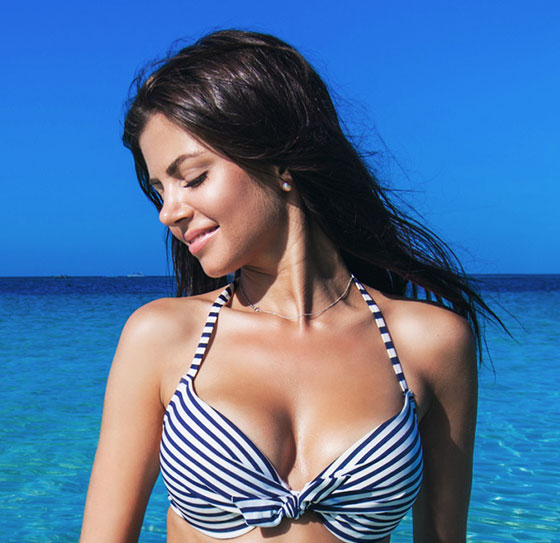 What to Expect
Each treatment session begins with the application of a topical anesthetic cream. Using small injections, Dr. Ashley K. Lentz or her Nurse Practitioner eases the filler under your skin to achieve the desired results. Following treatment, you can reduce any mild discomfort with a cold compress, and after just 4 hours you can apply makeup to the treated areas and resume your normal skincare routine.
You may need up to 3 treatments to obtain optimal results. The product chosen and your individual facial characteristics will determine how long your changes will last and how frequently you will need to return for maintenance.
Our office accepts both Brilliant Distinction Dollars and Aspire Rewards. These are point programs offered by the companies that sell each product.

Juvederm Ultra XC
Juvederm Ultra Plus
Juvederm Volbella
Juvederm Vollure
Juvederm Voluma XC
Kybella
---

Galderma Products that offer ASPIRE REWARDS
Restylane
Restylane Lyft
Restylane Defyne
Restylane Refyne
Restylane Kysse
Sculptra
Your Improved Look
Treatment with dermal fillers can instantly erase years from your face. And unless you tell friends or family, only you will know the secret to your fresh, new look.
Many of these treatments also can complement plastic surgery. Bridget Kelly can help you choose the right treatment for you.
Related Procedures